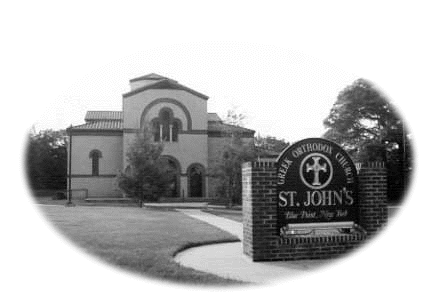 Paschal Appeal 2017
We are in the midst of Holy and Great Lent, and soon by the Grace of God, we will be celebrating Holy Pascha. This feast of feasts celebrates the life, death and resurrection of our Savior.
We celebrate Our Lord's life within the path that we choose to walk. As we hear in John's Gospel, "I am the light of the world. He who follows me shall not walk in darkness, but have the light of life." From the moment we are baptized, we all have the light within us, yet, how we impart this light to others, is our own choice!
Christ's death is celebrated; for through his death as a criminal upon the cross, we are able to inherit eternal life. As he mourned in his life, we mourn in ours, as he was frustrated and felt pain, so do we! Jesus' humanity is our humanity, our Lord's pain is our pain; for this is the only way in which we can mortally connect to our savior.
Our Lord's resurrection is the only pathway that we have for our own, as we hear in Saint John's gospel when Christ is speaking to Martha, "I am the resurrection and the life. He who believes in Me, though he may die he shall live. And whoever lives and believes in Me shall never die." Jesus is life, and life eternal!
Each year as worldly cares pull us away from cultivating a prosperous spiritual life, we pray that we can count on your support, not only with monetary donations, but also increasing the body of the Church by worshiping with us. Our Ecclesia is at a critical point and we need your support. Please, give what you can and celebrate with us!
God Bless you for your support, and may you and your families be renewed during the physical and spiritual journey of Great and Holy Lent.
Christ is Risen! Truly He is Risen! Hristos Anesti! Alithos Anesti!
"I am the voice of one crying in the wilderness, 'Make straight the way of the Lord,' as the prophet Isaiah said." John 1:23
The community of Saint John's Greek Orthodox Church is located on 77 Montauk Highway in Blue Point NY. St John's was the first Christian Orthodox community established in Suffolk county in 1940. Through the Grace of our Lord and Savior Jesus Christ and the dedication, of countless people St John's has evolved from a community of 40 families to several hundred. With Love, Humility and Hard Work we continue the work of our forefathers to Spread the Good News and to expand our Faith, our Church and our community.
Office Hours - Autumn to Spring
Monday to Friday 8:45 am - 3:00 pm, Wednesday 6:00 pm - 8:00 pm & Friday 5:00 pm - 8:00 pm. Sundays by appointment only.
Please call the office at 631-363-6450 to schedule an appointment
---
Services & Events Schedule
Upcoming Services, Events & Dates to Remember
Sunday March 5th - Sunday of Orthodoxy Orthros 9:00 am & Divine Liturgy 10:00 am. **Please bring your icons to Church.
Wednesday March 8th - Presanctified Liturgy - 6:00 pm.
Friday March 10th - 2nd Salutation Service 7:00 pm - Greek School 5:15 pm - 8:15 pm.
Sunday March 12th - Saint Gregory Palamas - Orthros 9:00 am & Divine Liturgy 10:00 am.
Wednesday March 15th - Presanctified Liturgy - 6:00 pm.
Friday March 17th - 3rd Salutation Service - 7:00 pm.
Saturday March 18th - Painting the Narthex - 8:30 am.
Sunday March 19th - Sunday of the Holy Cross. Following service there will our annual Fasolada Luncheon.
Wednesday March 22nd - Presanctified Liturgy - 9:00 am
Friday March 24th - Greek School 'Greek Independence Program & Dinner' 5:45 pm - 7:15 pm. Vespers for the Annunciation of the Theotokos - 7:15 pm.
Saturday March 25th - The Annunciation of the Theotokos - 9:00 am.
Sunday March 26th - Saint John Climacus - 9:00 am.
Wednesday March 29th - Presanctified Liturgy 9:00 am.
Friday March 31st - Akathist Hymn - 7:00 pm.
Sunday April 2nd - Saint Mary of Egypt. **Please note: five year memorial for Rev. Protopresbyter John Kefalas, Memorial Tree Memorial & Ladies Philoptochos Memorial.**
Wednesday April 5th - Presanctified Liturgy - 9:00 am.
Saturday April 8th - Saturday of Lazarus - *Special Liturgy for all children to receive Holy Comunion; Palm Cross making, breakfast & a Paschal Egg Hunt.
**For a schedule of services during Holy Week, please look under the 'Events' section.**
---
Greek School 2016-2017

Liturgy
"We knew not whether we were in heaven or on earth, for surely there is no such splendor or beauty anywhere on earth. We cannot describe it to you; we only know that God dwells there among men and that their Service surpasses the worship of all other places..." Learn more»